Act. For. Trusted. Election. Results.
Volunteers can help ensure accuracy of the vote count.
In an election environment where the purveyors of "The Big Lie" are using and threatening to use extreme tactics to undermine our elections, there is an urgent need to have fair-minded people educated and trained to serve as defenders of democracy.
We can no longer afford to end our work when the polls close on election night. Scrutineers will train your volunteers for what's needed in the days and weeks that follow: helping to make sure the vote count is done well, and telling the public how well it went.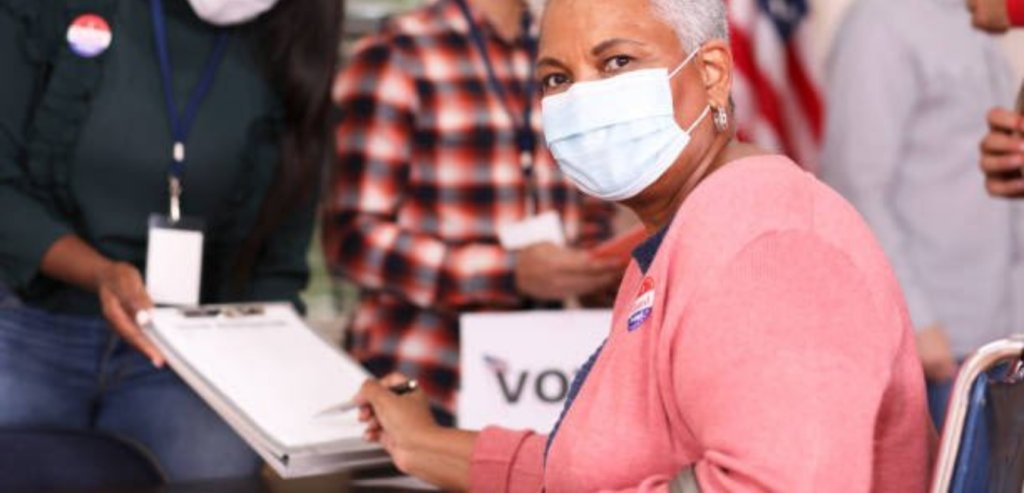 Let's protect the votes!
Your hard work to Get Out the Vote risks being erased by a lack of security in the election system. False claims of stolen elections can best be refuted by honest, trained observers.
Election transparency advocates have developed simple ways the public can watch post-election processes and report out on how well it goes. Sometimes observers catch problems inexperienced or partisan staff create, and can even take action to have the problems addressed.
Your volunteers will already be in the right place at the right time for this work. They simply need a little more information.
Scrutineers can train your volunteers to capture evidence and data needed to help verify the accuracy of the election results.
We are a national, nonpartisan, fact-based election protection group of volunteers, advocates, and experts.
What can your volunteers do?
Scrutineers and our member organizations are available to train your volunteers to take these election protection actions:
Take pictures of
poll tapes
Take images of posted precinct-level results to preserve record of vote totals.
Observe post-election procedures
Monitor vote processing with an eye toward security as well as potential bias.
Look for red flags
that could reveal problems
Document issues that need further research or action.
Keep reading for more information about each of these election protection methods.
Take pictures of poll tapes.
How it works: A camera phone* can help make sure election results are right!
Sometimes votes are lost during processing. This shouldn't happen, but it does. Documenting evidence of the initial vote tabulation can help us catch this problem before it's too late.
After the last voter has voted, vote totals from each tabulation machine are posted outside the polling place. Volunteers already at polling places on election night can easily snap photos and upload them to a tool we'll provide, or shoot video using the ActualVote app. Numbers on the poll tapes will then be compared to announced results to make sure they match.
This is the easiest and one of the most effective
tools in our toolbox!
ActualVote is a project of DemocracyCounts.org, a Scrutineers member organization.

*A digital camera can also be used.
Observe post-election procedures.
With Scrutineers' training, election monitors (also called observers) are more likely to:
Know that their presence matters
Recognize indications of security problems
Understand the process so they won't become unnecessarily alarmed
More eyes on the election can help prevent or even catch election tampering. Our training will teach election monitors how to spot problems that could result in the losing candidates being declared the winners of the election.
Look for "red flags" that could reveal problems.
Red flags are clues that something may have gone wrong with an election. When you see one, it doesn't necessarily mean the election has been stolen. It means we need to get curious about what happened.
Learn what to look for, how to document any problems you see, and what to do if immediate action is needed.
Get your volunteers this FREE training now.
With very little additional work for you, your volunteers can make an even bigger difference.
If your group works to protect the Freedom to Vote, we'll gladly provide our introductory training to your community on a video call. The introductory training is 30 minutes long and works best when followed by Q&A.
We're committed to running this project in a way that adds value to your work without increasing your burden.
Intro training includes:
How to become an observer after the election
What to look for when you observe
How to document what you see
How to take action if you notice problems
More advanced training materials are provided to everyone who watches the introductory training.
Together we can increase voter confidence that the winners really won and losers really lost.